At Tools USA we have an awesome Customer Care Team (CC Team). On hand to help you with your purchase, before, during and after the sale. They are there to answer your questions, find solutions for your shop and make sure you know what you need to know to make a smart and informed choice.  We know that you can buy from several places: eBay stores, amazon or Craig's list. We offer a higher level of service and a happier customer.
What all of our customer service members have in common:
PATIENCE- What an important tool when a customer may be confused or frustrated. The extra time that is taken to help the customer figure out what they want or need makes the difference in whether or not that customer will order from us again. From our CC Team Member Gina, "I always focus on the person, not the issue, to make them feel important and that they have my undivided attention for whatever they may need."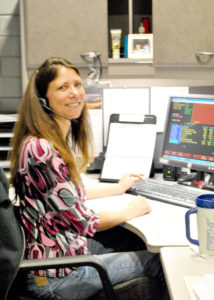 KNOWLEDGE- Knowledge is important. Each member of our team know the in's and out's of how our products work in the same manner that our customer uses our products every day. With many of our members working here for over 10 years, our CC Team has decades of combined experience in our products, the customers we serve and the industry we love. From our CC Team, "We have the most knowledgeable staff in the industry. I feel like our customers have such an advantage in the market because they have a team behind them to help them select the right equipment to succeed."  Let us share our experiences with you and help you find the perfect product for you needs.
SOLUTION-ORIENTED- A unique personality trait of everyone on our CC Team is their ability to stay focused on solutions. Weather it's an issue that needs a solution, or a shop who doesn't have the room for a paint booth, or the auto repair shop that needs a lift. We keep our focus on our customer's satisfaction and try everything in our power to find solutions and answers for them. We want our customers to feel that we are right beside them, to help and guide them through quality products, knowledgeable sales team and the desire to grow both our business and theirs.
Our Mission Statement: Delivering Excellence to the Automotive and Painting Industries. Every Product. Every Customer. Every Day.
Our Customer Care Team Members are the backbone of our company. Give Gina, Jennifer, Rosie, Kelly, Mark, Zach, Andy, Heather or Ryan a call at 800-451-2425! We love them all and know you will too!