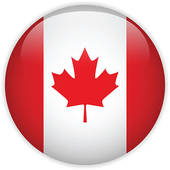 NFPA-33 spray application for combustible or flammable materials is authored by the National Fire Protection Association and is regarded as the top-level standard for spray booth design, use and maintenance. This booklet is available through various online sites (e.g. www.techstreet.com) for under $50.  It is used by all spray booth manufacturers in the USA and should be owned by anyone using a spray booth.  It is full of information based on past issues.  Standard Tools and Equipment also refers to OSHA 29CFR1910 and IFC codes to influence spray booth design, materials and manufacturing.

Canada is a beautiful country with vast expanses of wilderness and friendly people.  This country is known for its unique combination of individualism and social care for all.  What Canada does not have is a standard for spray booths.  There is not a Canadian paint booth standard that defines what spray is or does, how it is made or how a user should keep it safe.  Most paint booths being sold into Canada are made in the USA.
Standard Tools and Equipment offers ETL listing to NFPA-33 for our most popular paint booths and mixing rooms.  We also provide electrical control panels that have dual ETL listing (for UL-508A) and cETL listing (for CSA Ch 22.2 No. 14).   Through discussions with Canadian authorities, we have determined that this is the best solution until a Canadian standard for paint booths is provided.